Cloudera Official Training for Data Scientist

Learn to analyze scale data with Spark and Hadoop
Official Training and Certification in Cloudera:
Data scientists are responsible for analyzing and managing data to help companies reduce costs, increase profits, improve products, retain customers and identify new opportunities.
The course is designed for data analysts who currently use Phyton or R to work with smaller datasets on a single machine and who need to scale their analysis and machine learning models to large datasets in distributed clusters.
With tools like Cloudera Data Science Workbench, students will acquire the necessary knowledge to support critical business decisions and develop data products to transform the business.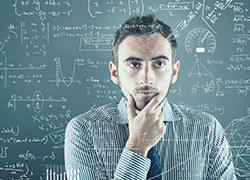 Cloudera Data Scientist
Duración: 28 h. Precio: 1840 €
Cloudera Data Scientist - Virtual English
Duración: 28 h. Precio: 2970 €
PRÓXIMAS CONVOCATORIAS