Success in cloud computing migration.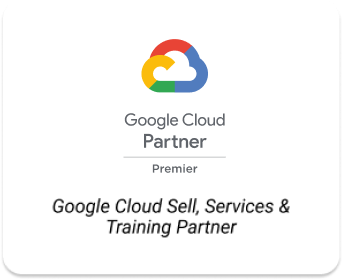 Infrastructure Modernization
Reliable and profitable
Reduce costs optimizing resources by choosing different storage types according your data and costs, and increase resources any time your business need it.
We reduce the Cloud migration impacts so you can get all the benefits of an infrastructure modernization:
Migration from Data Warehouse to Big Query
Migration of workloads and/or data from an on-premises environment to the Cloud
SQL database migration
High Performance Computing
Automation and resources optimization
The cloud manages the infrastructure as a service, reducing costs and routine task operations. At PUE, we bet for the implementation of full stack architectures with CI/CD applied to the processes automation for Infrastructure and Development, as well as container-based microservice architectures that allows resource consumption optimization and automatic scalability of services based on workload demand.
Data Analytics
Data-driven decisions
We design and create Data Lakes connecting data from different sources, which allows to process information, analyze data in real time and visualize the updated results that will provide you valuable information for decisions making.
Machine Learning & AI
Data insights
We use the data to implement ML & AI models with the Google Cloud suite of services, to help companies optimize their business, get a better understanding of their customers, prevent risks and save time with disruptive and trained models.
Share your challenges, we will help you with a solution
Let's talk?